Web Site Maintenance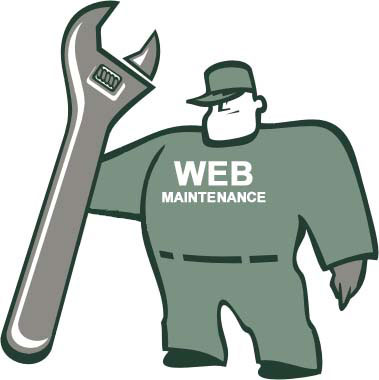 Web Site Maintenance is a feature that is extremely popular among small to medium business. Drakesol Design will manage and update your content and images on your site for you, so as your company changes and people come and go or the industry changes you can keep your site up-to-date. This is an alternative to getting the CMS where you make the changes yourself. We guarantee the work to be accurate as requested and "WEB 2.0" friendly.
Packages Offered
Below is a list of the three packages that Drakesol Design offeres. You can see the different company needs and see where you or your company falls in these packages offered.
Company Needs
Hrs (Monthly)
Hrs (Yearly)
Bronze

This Package is great for an individual or small company that will need minor changes as there company grows or their industry changes.

up to .. 2
20
- - - - - - - - - - - - - - - - - - - - - - - - - - - - - - - - - - - - - - - - - - - - - - - - - - - - - - - - - - - - - - - -
Silver

This Package is for small to medium size companies that have quarterly or monthly changes or additions that need to be done to the site.

up to .. 4
40
- - - - - - - - - - - - - - - - - - - - - - - - - - - - - - - - - - - - - - - - - - - - - - - - - - - - - - - - - - - - - - - -
Gold

This Package is for small to medium size companies that have news and article changes and/or constant profile changes, but doesn't want a CMS or to hire a web admin but instead would have Drakesol Design make the changes.

up to .. 8+++
80
- - - - - - - - - - - - - - - - - - - - - - - - - - - - - - - - - - - - - - - - - - - - - - - - - - - - - - - - - - - - - - - -
Services